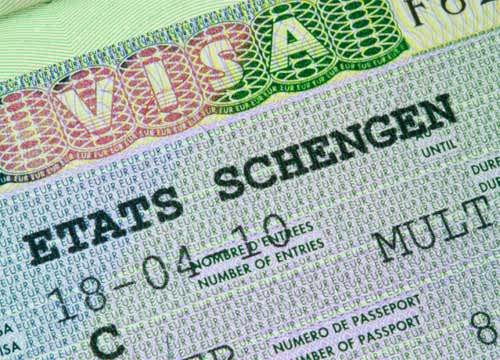 Visa Requirements for Non-European Students
Students from non-European countries will need a visa in order to enter Europe and start their first year of study. Despite the Schengen zone and general harmonisation of regulations regarding movement within the European Union, it is important to understand that most visa issues are under competence of national states and therefore there are no single regulations and requirements for all European countries. Please consult the European Union Immigration Portal to clarify whether you need a visa.
Once you are admitted to the IMBRSea program, you should start the procedures to obtain the necessary visa in your home country in the embassy/consulate of the respective European country (Belgium, Spain, France, Ireland, Italy or Portugal). You will receive the required admission letters from the central IMBRSea coordination office:
Official admission letter signed by the coordinator stating in which university you will start
A copy of your insurance contract
In case additional documents are needed they can be provided by the IMBRSea coordination office
Once in Europe you will need a residence permit or temporary residence permit (long-stay visa). You have to apply separately for a residence permit in every country of your study unless your nationality exempts you from doing so. A residence permit can be a plastic card, a paper document, or a sticker in your passport.
You will also need a second visa when you move to the second host country in Europe (France, Ireland, Portugal or Norway). Again you will receive the required documents to obtain this visa and facilitate the procedure when requested. Please note that before you can apply for a visa (whether for your next study destination or for vacation) for the second country, you must have the residence permit or long-stay visa of the first country.
Non-European nationals who are holders of a residence permit and/or long stay visa of a Schengen area country can travel to another Schengen area country for three months per six-month period. However, you must be able to:
justify the purpose of your stay;
have sufficient financial resources for your stay and return;
not be considered a threat to public policy, public security or public health.
Note that to move from one Schengen area country to another for more than three months, you will require a residence permit and/or long term visa for that country (keep this in mind when you look for an internship and agree on its duration).
For more information about travel rights and regulations of non-European nationals please click here.
Required Funds for Non-European Students
In Europe, a student must have sufficient means of subsistence to cover their living costs, healthcare, study and repatriation costs. The minimum amount which a student must have to cover costs is fixed and indexed each year. Non-European students will usually need to prove that they have the minimum amount of funds required to cover their costs in order to obtain a long-term visa or residence permit.
The required minimum amount per month for each IMBRSea host country is listed below:
Please refer the relevant universities information page, within the "About IMBRSea" menu, for additional visa information. 
Please note that these requirements may have been changed or recently updated and can vary depending on the country's embassy. Therefore, applicants that require a visa should timely contact the relevant country's embassy for their visa applications.