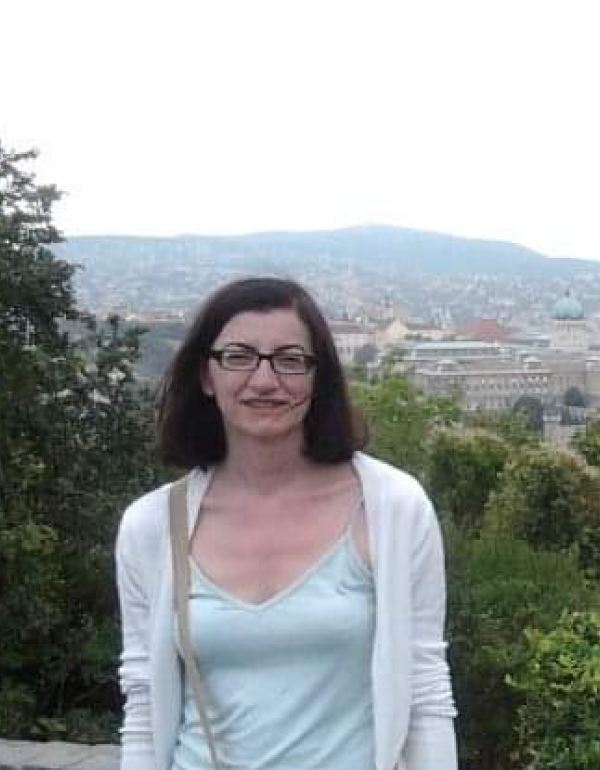 Trinidad Pérez
Professor University of Oviedo
I got my Degree in Biology from the University of Oviedo in 1993. In 1994 I joined the Genetics Area of the University of Oviedo as a pre-doctoral student within the doctoral program of Functional Biology and in October 2001 I obtained my PhD degree from the University of Oviedo, awarding my thesis the extraordinary PhD prize for the academic year 2001/2002.
From January 2002 to December 2005 I carried out a postdoctoral stay at the University of Cardiff, and later I rejoined the Genetics Area of the University of Oviedo as a Research Staff in April 2005. Between 2008 and 2009 I enjoyed a two-year Clarín Program reincorporation contract, which allowed me to combine research with teaching and later on I became an Associate Professor. In 2013 I was contracted as a Professor of a centre attached to the University of Oviedo and from January 2018 I have been contracted as an Assistant Doctor in the Area of Genetics, being accredited for bilingual teaching by the University of Oviedo and as a contracted doctor by ANECA.
During this time, in addition to the various subjects I have taught in different Degrees and Postgraduate studies, I have participated as a speaker in several courses and I have co-directed a doctoral thesis and 28 TFGs. I have also been coordinator of postgraduate training and formed part of the Mobility Commission of the Padre Ossó Faculty (Centre attached to the University of Oviedo) and of the Teaching Commission of the Degree in Occupational Therapy in that Faculty.
Since the beginning of my doctoral studies I have carried out my research within the field of Population Genetics, both of wild and domestic animal species. The focus of most of this work has been multidisciplinary, combining information from population genetics studies with environmental, conservation, taxonomic, ecological and/or paleontological information. I have participated in 13 projects (two European, five national and six regional) and 10 research contracts. As a result of this work, I have published two book chapters, 31 indexed articles (currently a total of 875 citations with an h index of 14) and seven non-indexed articles, in addition to registering a patent. I have also presented several communications to congresses: two invited (one international and one national), 12 oral (four international and eight national) and 15 posters (10 international, one of which won the first prize and five national). In addition, I have presented as co-author a poster on teaching innovation that received the first prize at the national congress to which it was submitted.
I am a member of the "ECONOGENE consortium" and between 2012 and 2014 I have been a member of the "Editorial Board" of the magazine "ISRN Evolutionary Biology". I also act regularly as a "referee" for different indexed journals. I have also been a member of both the organizing committee and the scientific committee of several national congresses and have been a member of the European Society of Evolutionary Biology (ESEB).